If you haven't spent a lot of time browsing our site, you may not know about some of the advanced home search features at your fingertips. Here are a few that might help you home in on the right property for your clients faster and more accurately.
School info
Even buyers without kids care about neighborhood schools, thanks to the impact it can make on future resale plans. If your client has a desired district in mind, simply type the name into the home search bar and you'll get a list of communities that match.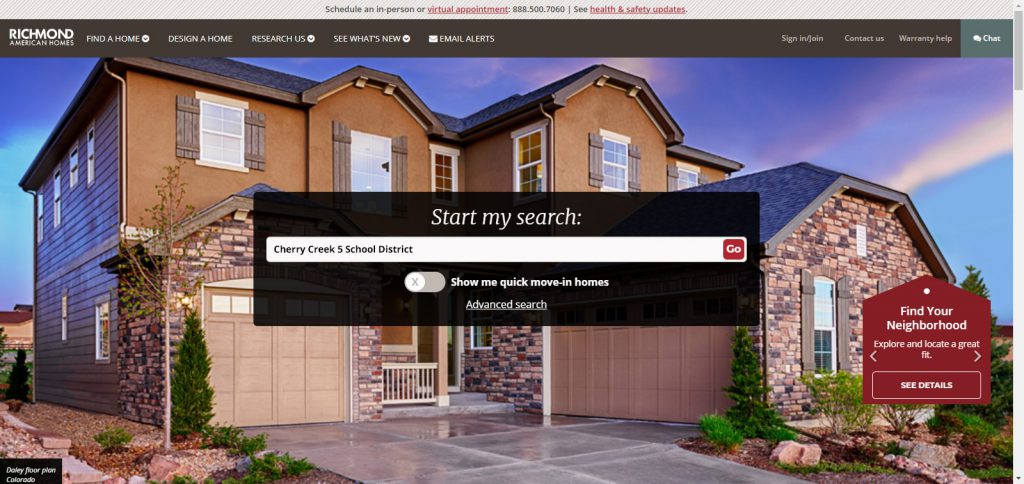 For clients who are more generally interested in well rated schools, check out the GreatSchools.org feature on our area maps. You can filter by grade level, and the map will show communities served by schools with a score of 7 or higher.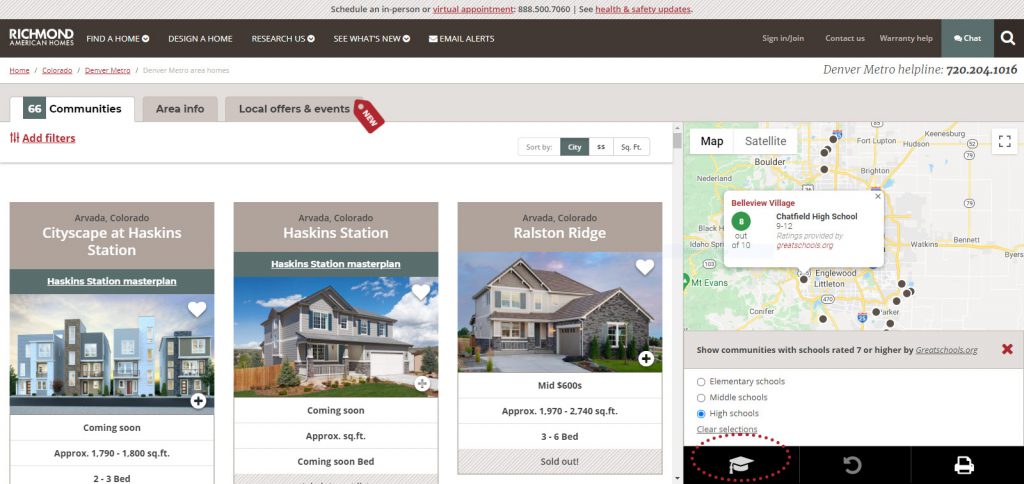 Listings
Want to get the scoop on our latest listings—even before they pop up on the MLS? Select the "Show me quick move-in homes" option on our search bar. The results page will show you homes that have passed the permitting process and are in various stages of completion, including those ready for move-in now. Availability is listed at the bottom of each info card, so you can easily find options that fit your clients' buying timeline.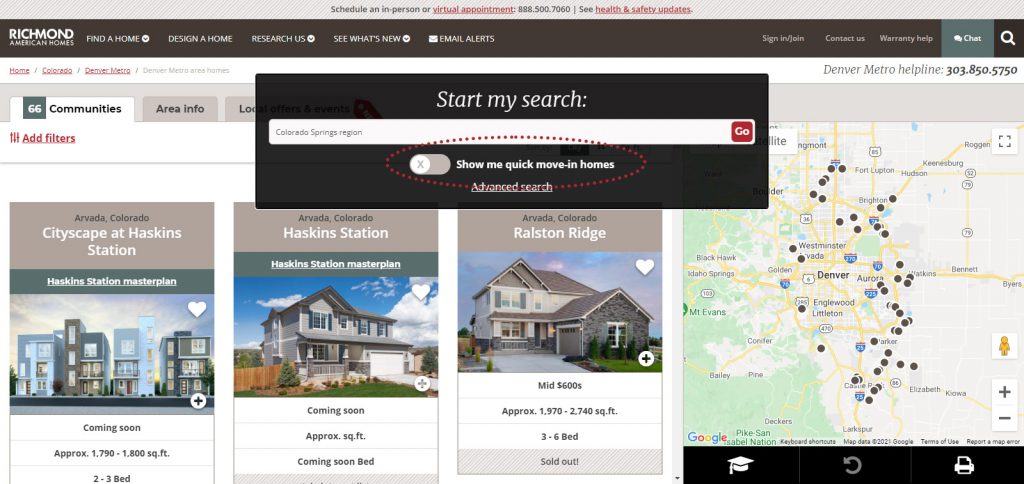 Floor plan and community filters
Are your clients looking for a certain set of standard features, like a finished basement, hardwood flooring and granite countertops? Or, maybe they're devoted dog lovers who'd prefer a community near a dog park? Using our floor plan and community filters, you can search by the basics—like bed and bath count, price and size—and then take your browsing to the next level with the Standard Features and Amenities options.
The Additional Options section under Community Filters also has some functionality that may be of special interest to real estate agents. There, you can search by product collection (such as Seasons™ or Cityscape™), community status (coming soon, near close-out), master-planned community, new communities, communities with quick move-in homes, and communities with model homes.
Ready to start searching smarter?

Create an agent account on our website today, so you can save and share what you find with your clients! Get started