With buyers moving more and more of their house hunt online, we've added some new website features to support them—and you, our friends in the real estate community! Here's the scoop on the new tools we've put at your fingertips.
Video tours listed by location
You've probably noticed that we've stepped up our video library by a lot. Now you can narrow it down and choose to view only the videos for plans available in your area. Go to our video tour page and select a region from the menu and you'll be directed to a landing page like this: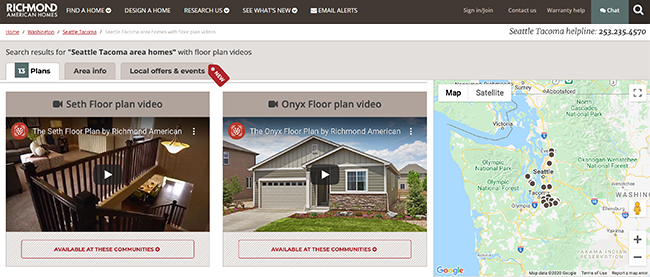 More virtual tours
We've also been adding more immersive virtual tours throughout our site. Look for them in the Video/3D Video tab at the top of select floor plan pages and let your clients know where they can find their favorites.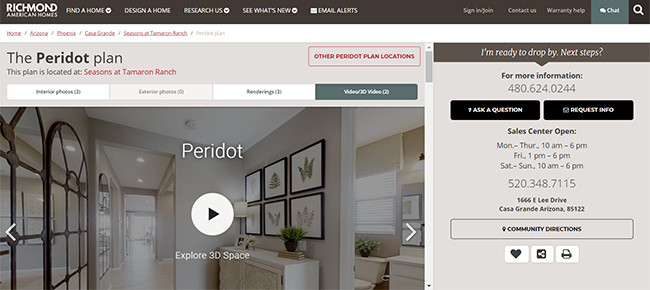 Greater access to homebuyer stories
For years, we've shared stories about customer experiences from across the country on Homeward™, our homebuyer blog. That content is now accessible via select floor plan pages on our website! Example:

New to navigating RichmondAmerican.com? Check out more articles with insider tips on how to put our website to work for you:

And be sure to create a free account in our real estate agent hub! That way, you'll be able to save, compare and share the floor plans, listings and communities that fit your clients' wish lists.