Looking for a beautiful new home that's also located near a military base? Richmond American has you covered! We're proud to help military families achieve the American Dream of homeownership, and currently have several communities located near bases throughout the country.
Finding quality alternatives to military base housing can be challenging. Here are just a few of the ways we're making it easier:
User-friendly search features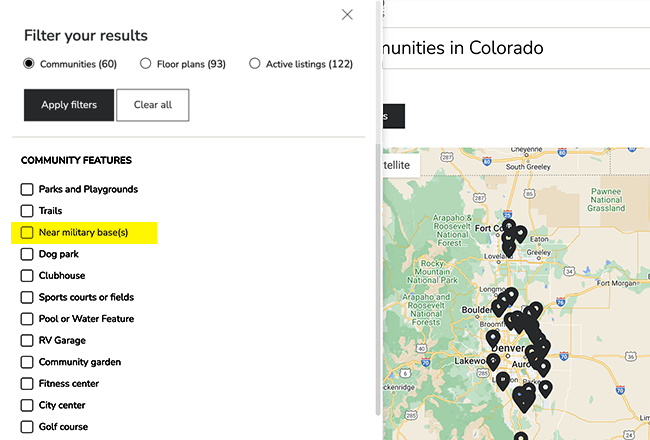 If you're a military family member at the beginning of your house hunt, a great first step is to search for new homes at RichmondAmerican.com. After selecting your search area in the Find your place/Search new homes menu, simply hit "Filter results" and then select "Near military base(s)" on the subsequent dropdown menu. Then hit the "Filter these results" button and your list will populate. If you don't see this option on the list of filters, please contact our Homebuyer Resource Center for assistance: 888.799.8322.
New homes ready for quick move-in
Members of the military and their families are often faced with a relatively short moving timeframe, so finding a brand-new home that's ready for you to move into can be a great option. Our design experts endeavor to ensure that the interior finishes and structural options selected in these inspired homes have plenty to offer in terms of both style and functionality, which can help make your transition to a new home in a new city as easy as possible.
Current cities and towns located near military installations that have Richmond American homes ready for quick move-in include Dixon, California (Travis Air Force Base); Leonardtown, Maryland (Naval Air Station Patuxent River); Henderson, Nevada (Nellis Air Force Base); Aurora, Colorado (Buckley Space Force Base); Fredericksburg, Virginia (Fort Belvoir) and Eagle Mountain, Utah (Hill Air Force Base).
Shopping assistance by a local pro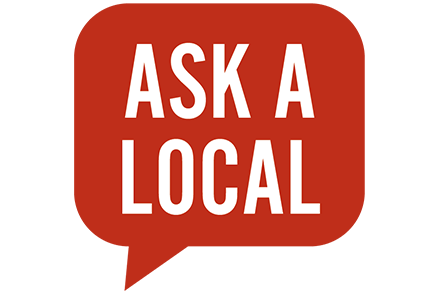 Richmond American's dedicated team of local New Home Specialists are well-versed in the market you're searching in and are passionate about helping house hunters find the home of their dreams. They can help you find exactly what you're looking for and do a lot of the legwork for you in terms of narrowing down your initial search parameters, helping you zero in on a home that crosses off as many wish list boxes as possible! When you're ready and able to start touring communities, they'll book in-person or virtual appointments for you with our on-site sales associates.
VA financing options through our affiliate lender
Did you know that a VA loan could help you get into your next home with no down payment? Call our affiliate, HomeAmerican Mortgage Corporation, at 844.283.3642 for more details (NMLS #130676).

You might also like…