The photography's on point. The asking price is fair. All you need now is a killer property description. Read on for a crash course on how to get real estate listings right (and be sure to share these tips with your clients)!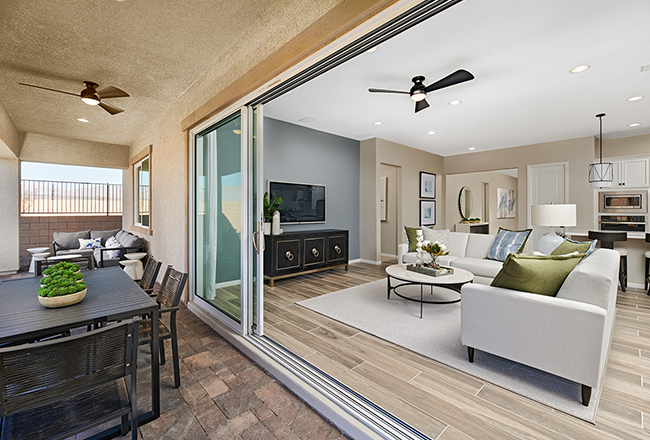 Be selective.
Your description doesn't have to encompass everything and the kitchen sink (though, if it's a farmhouse sink, definitely mention that!). Focus on what's most important and leave the rest for a phone call or scheduled showing.
Before you even start writing, make a list of the home's most powerful selling points. What sets it apart from other houses in the neighborhood? Does it have something desirable that comps lack? Also prioritize features that are popular in your area, whether that's a backyard bordering a greenbelt, a main-floor primary suite or energy upgrades such as a tankless water heater or solar panels.
Not sure what's hot? Every market is different, but RealSimple.com details the top home features prospects are seeking in 2023 (spoiler: Shaker-style cabinets and quartz countertops made the list!). Consider including these features in your house listings when you can.
If there's anything negative you must disclose to ensure you're talking to the right buyers, add that to the list, too. Surprising shoppers with eviction damage, parking problems or a need for major renovation? Likely an even worse idea than it sounds.
Once you've got a solid priority list, check off items as you write. It may seem like an unnecessary step, but it could help keep you zeroed in on the task.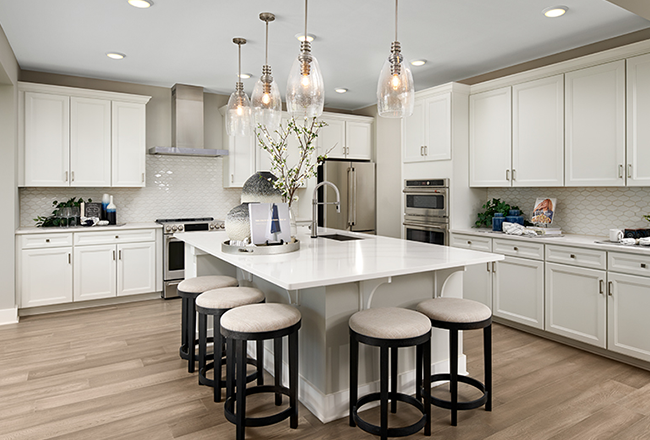 Be specific.
Property descriptions are typically between 50 and 150 words, and there's evidence to suggest that shorter is better. That means each word you choose has to work its hardest to help you make the sale. Whenever possible, stick with brand names and actual sizes, finishes, colors and materials. Avoid using too many fluff terms like "stunning" or "gorgeous;" they take up valuable characters and don't convey particularly useful information.
Keep in mind that buyers are looking for details in the description that they can't see for themselves in the listing photos, so go ahead and call out that hidden dishwasher, almost-out-of-frame pocket office or backyard view.
Good: Imagine whipping up breakfast every morning in this home's gorgeous modern kitchen! You'll love the bright white cabinets, classic stone countertops, hardwood floors, beautiful breakfast bar with seating for five and updated appliances—including a side-by-side refrigerator and double oven!
Better: The open-concept kitchen offers timeless Shaker cabinets, a white tile backsplash, granite countertops, hardwood floors in a natural finish, a breakfast bar and new stainless-steel GE® appliances—including a gas cooktop, dishwasher, wall ovens and 47″ side-by-side refrigerator!
An added bonus to being specific? Keywords. A buyer might search for the "Shaker cabinets" or "granite countertops" on her wish list but probably won't look for "gorgeous kitchen."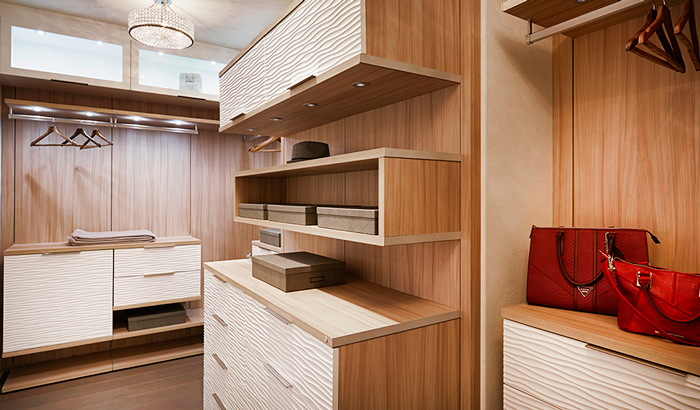 Be accurate.
House listings can be inaccurate in a wide range of completely preventable ways. Here are just a few of the things to check for before you hit "submit."
Exaggerations. Buyers are going to see the house you're describing. Don't set them up for disappointment by hyping something the home can't deliver. Same goes for significant omissions.
Typos. Double check bed and bath counts, street addresses, zip codes, phone numbers, square footages, prices and other numbers that are easily transposed. While you're at it, look for spelling errors that a spellcheck wouldn't necessarily catch. Buyers probably won't be attracted to house listings with "coffin ceilings," a "butler's panty" or a "walking closet."
Poor grammar. The short format of a home listing demands a degree of flexibility in the grammar department (Hello, sentence fragments!), but don't take that as a license to be lax. Grammar, spelling and punctuation errors can be a major turnoff for potential buyers.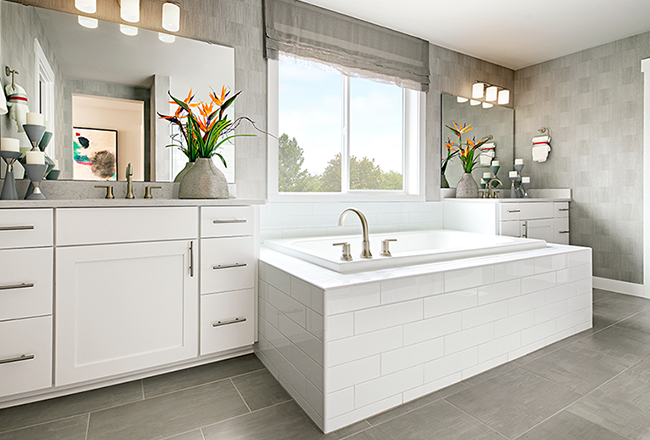 Be clear.
PROPERTY DESCRIPTIONS ARE NOT BETTER OR MORE EXCITING WHEN THEY'RE IN ALL CAPITAL LETTERS. They're harder to read and may be annoying. So, please, step away from the caps lock.
all lowercase letters aren't an option either, in case you were wondering.
BTW, the popularity of acronyms and other text-speak shouldn't lull you into thinking an alphabet soup is an effective property description.
Not OK: 2,800 SF, 4B/2B SFR w/ 2C, FWALK, FDR, DIK w/ PAN & NGS appls, PAT, MBA + WIC, LO HOA
Better: Finished walk-out basement, formal dining room, dine-in kitchen with pantry & natural gas appliances, a patio & a primary bedroom with attached bath & walk-in closet. Low HOA dues!
Wondering why we left out the all-important bed and bath count in our "better" example? It's because you should, too. Bed/bath counts, square footage, garage size, etc. typically have their own fields on listing sites and don't need to be repeated in the property description.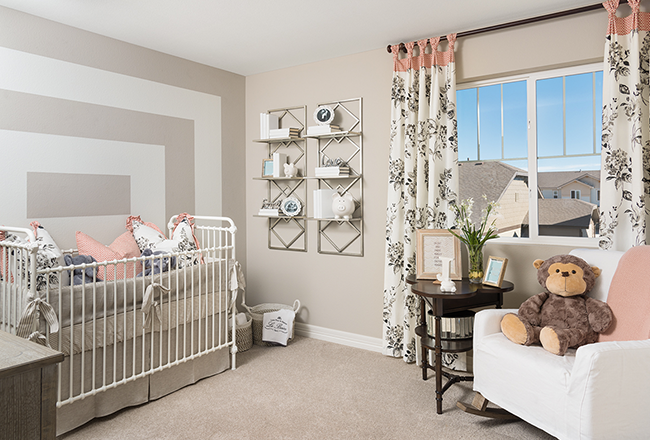 Be compliant.
Ever looked at a property and thought, "this would be a great starter house for a family," or "what a perfect place for a retiree to age in place," or "this place just screams bachelor pad?" Before you inject any of those opinions into your house listings, consider familiarizing yourself with local, state and federal anti-steering guidelines.
The federal Fair Housing Act protects consumers against housing discrimination based on race, religion, color, national origin, sex, disability or familial status (e.g., presence of children in the household). Depending on your state, county or city, additional protected characteristics may include marital status, English proficiency, source of income, sexual orientation and more. The same rules may govern what details you can disclose about area schools, places of worship, crime statistics and demographic data, so it's probably in your best interest to be in the know. Even if you're not breaking any rules or regulations, is it really a great idea to pigeonhole a property's appeal? You could be giving some buyers the impression this home isn't for them.
A concise, accurate and engaging property description is the perfect complement to all the hard work you've done to get the home ready to list. It's definitely worth the time to give it your best effort!
Help your clients move like the pros!
Share our free guide, which has worksheets & checklists to keep them organized & on track.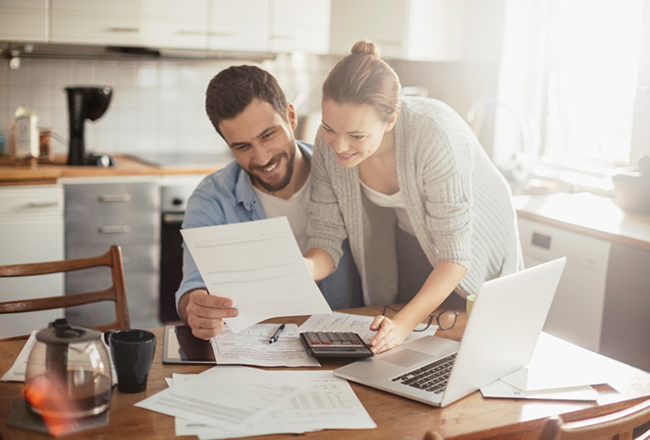 Keep following Agent HQ™ for more home selling tips and tools.