In addition to hundreds of options for everything from fixtures to flooring to finishes, Richmond American's Home Gallery™ design centers afford homebuyers the opportunity to add a variety of home technologies that make life more convenient and more enjoyable. Here are six of the options we offer at select communities:
Home theater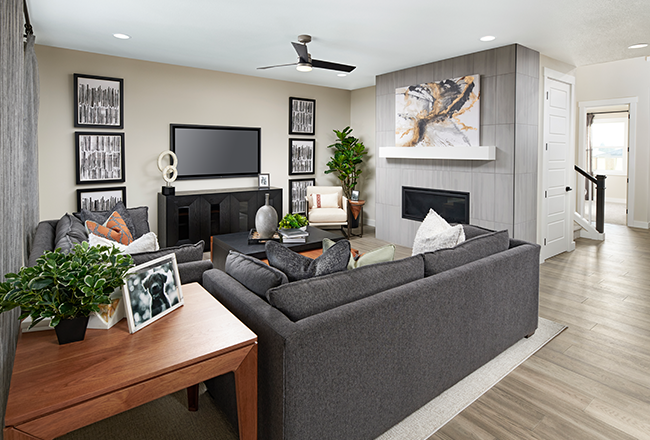 Who doesn't love a good movie night? By having a home theater setup in your basement or living room, you can enjoy your favorite flicks in style and with the utmost comfort! Home theater prewiring and surround sound options are available at most Richmond American communities.
Central vacuum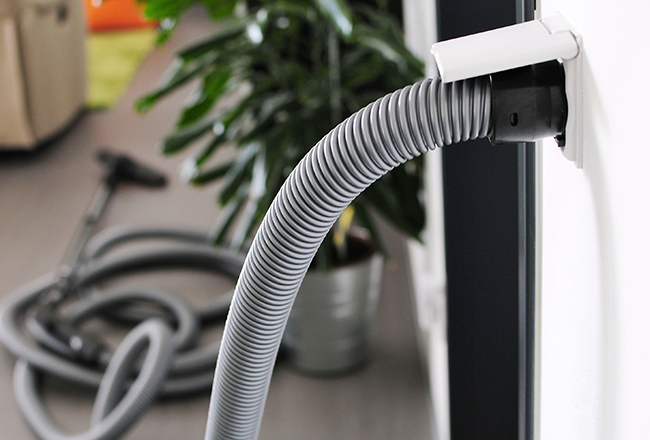 Nobody likes vacuuming, but with a built-in system and strategically placed inlets throughout the home it can be as painless as possible. In addition to saving time (and aggravation) dealing with clunky chords and bags, there may also be health benefits to having a central vacuum. They generally do not recirculate exhaust air back into the space being cleaned which cuts down on allergens and dust particles in the air.
Security system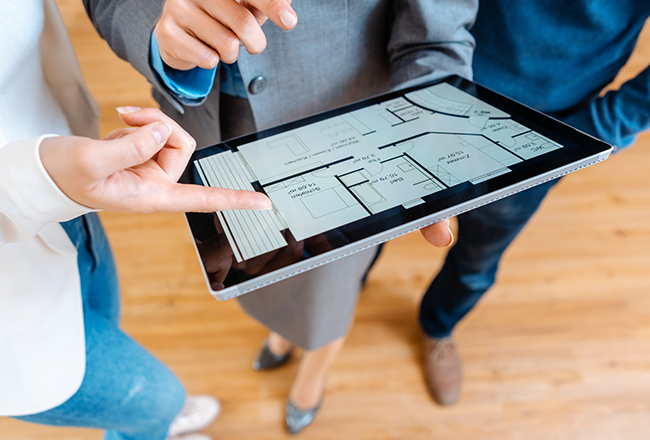 You can't put a price on peace of mind, especially when it comes to safeguarding your family. More sophisticated than traditional burglar alarms, modern security systems can help you keep an eye on your home when you're out of town, monitor various rooms and activate sensors or lights—all via convenient apps on your tablet or smartphone!
Programmable thermostat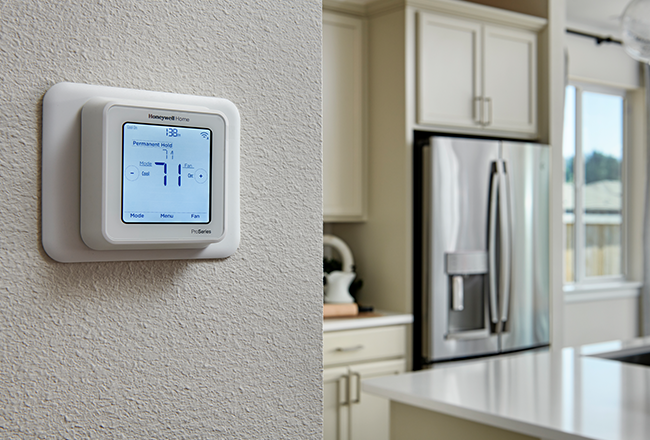 At Richmond American, energy efficiency is a priority. That's why we're proud to offer thermostats that can help better control the temperature in your home, potentially reducing utility bills in addition to more efficiently regulating your energy usage.
Electric vehicle charging stations
Speaking of being environmentally conscious, the increased prevalence of electric vehicles nationwide has pushed EV charging stations higher on homebuyers' wish lists. If you have an EV, or you're considering buying one in the future, you'll be glad to know charging stations are just one of many ways you can personalize your garage. This option is now available in all the areas we build.
Solar power systems
Another great way to help the environment while also potentially easing the burden on your energy bills is by harnessing the natural power of the sun. Utilizing solar power is an increasingly popular option for homebuyers, and a key component of Richmond American's Homes for Today and Tomorrow program. Depending on where you build, you may have the option to buy or lease and install a solar power system through one of our approved vendors or choose a concealed conduit, so your home is ready for a future system.*
To learn which of these exceptional home technologies are available in your region, be sure to call 888.799.8322 to speak with a New Home Specialist!
Learn more about our Home Gallery™ design center and be sure to sign up for our mailing list to stay up to date on the latest Richmond American news. You should also check out our Pinterest boards to find some inspiration before your visit with our design professionals!
Ready to begin your homebuying journey?
You're about to embark on an exciting adventure. See the steps we'll take together as we make your dream home a reality.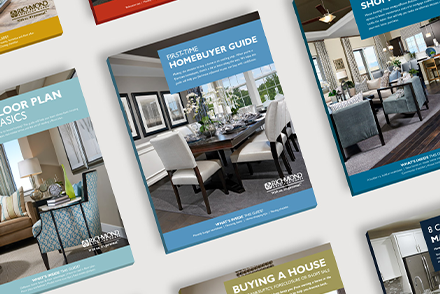 *Buyers may receive the benefits of solar energy by purchasing a solar energy system (System), leasing a System or entering into a power purchase agreement (PPA) from or with a third-party owner (TPO). PPA and lease options may not be available in all states and locations. PPA and lease options will vary depending on the state, the community in which the property is located, the local utility provider, and the TPO. For TPO and lease options, credit qualification may be required. The terms "lease" and "PPA" may be used interchangeably.