When you think about designing your new home, you may automatically consider features like flooring, cabinets and countertops. But the right stair railings can make an equally impactful (and impressive!) statement.
Stair railings may not always be top mind when personalizing new home finishes, but perhaps they should be. After all, they can change the entire look and feel of a home. So, it's important to take the time to consider which type of railings appeal to you and will work best in your space.
Want a staircase that will make them stare? There are three types of railings to choose from:
Traditional stair railings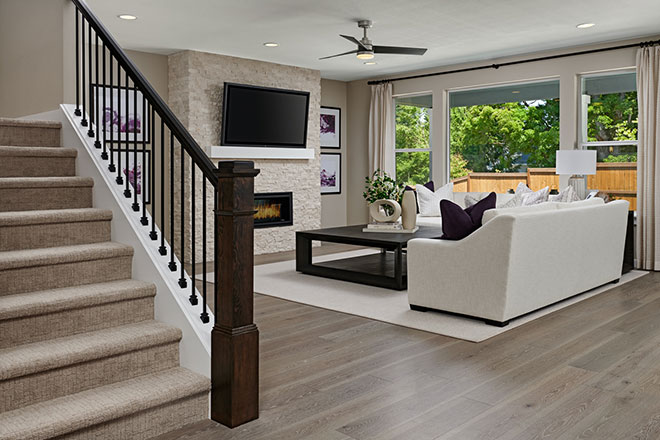 These are typically made with wood and/or wrought iron, and spindle styles can range from classic to ornate. Many of today's homebuyers are gravitating toward traditional stair railings with clean lines for a more updated yet timeless look.


Transitional stair railings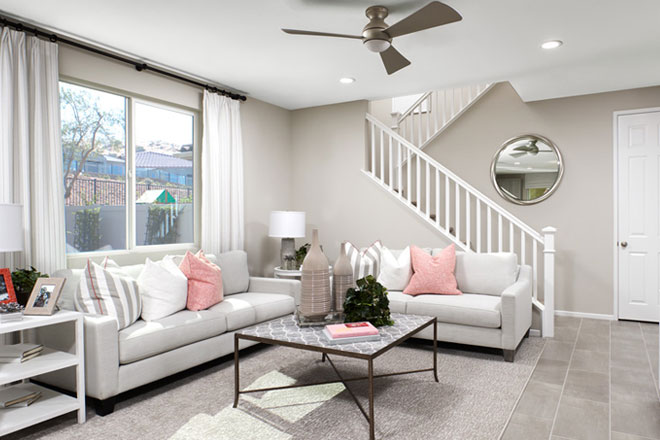 If you're seeking a more versatile home design, opt for railings made of square wood. These strike a beautiful balance between traditional wrought iron and more contemporary options (see below).


Modern stair railings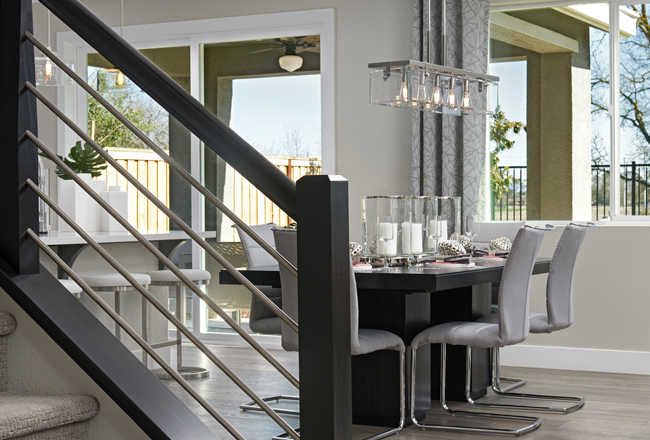 Horizontal spindles will give your staircase (and home) a clean, contemporary aesthetic. These come in a variety of materials, including cable, metal and wood.
Regardless of whether your home has a dramatic, sweeping staircase or a stairway that's partially hidden from view, it's important to choose railings that tie into your home's overall design. When you build a new Richmond American home from the ground up, you can meet with a professional Home Gallery™ designer to explore your stair railing options and choose the style that works best for you.
Learn more about our personalized home design process.
Check out these additional home design resources:
First-time homebuyer? Need a refresher?
Get to know the basics of buying a home with our free guide! Financing basics, checklists & more.
*Stair railing options vary by region.