Thanksgiving is right around the corner! Looking for last-minute tips, recipes, table ideas and more? We've got you—and your loved ones—covered! We rounded up some of our most popular Thanksgiving articles from over the years to help make your Turkey Day even more special.
Thanksgiving Recipes with a Twist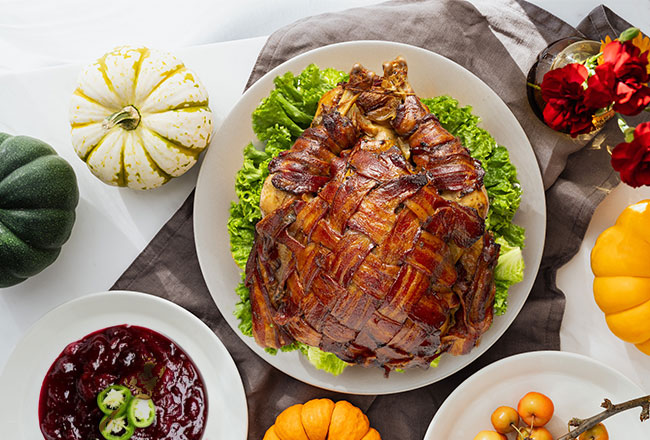 This hasn't exactly been a typical year, so why prepare a typical Thanksgiving meal? We've rounded up a variety of mouthwatering recipes, designed to take your standard holiday fare to the next level with just a few tasty tweaks. Check them out!
Healthy Thanksgiving Recipes For Guests With Special Diets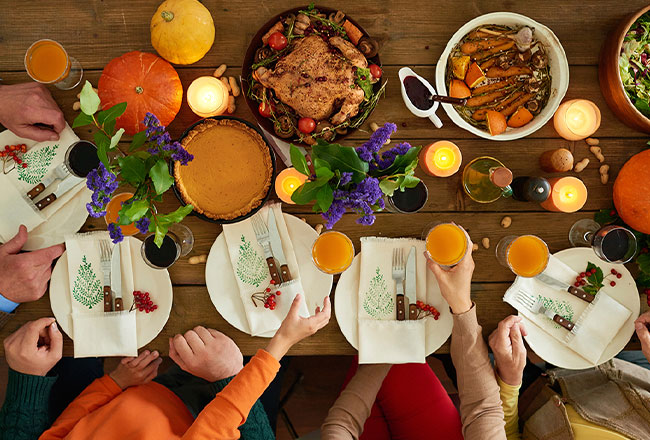 Whether your guests are gluten-free, have food allergies or simply choose to practice a paleo, vegetarian or vegan lifestyle, it can be hard to accommodate everyone at the Thanksgiving table. Lucky for you, we're here to help! We've rounded up six seasonal dishes that are…
7 Thanksgiving Pies You Absolutely Have To Try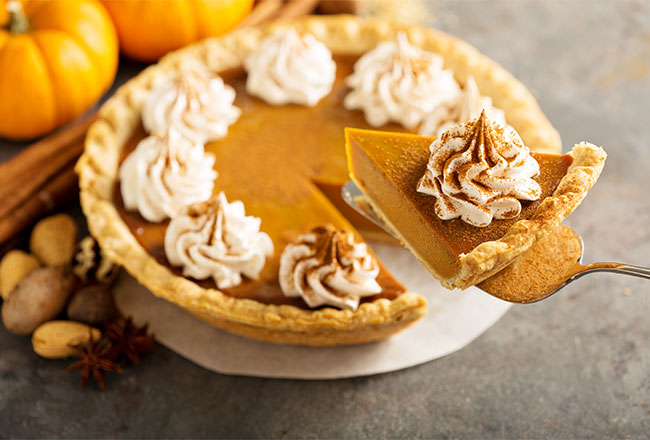 No Thanksgiving meal is complete without a generous slice of homemade pie. For many, this sweet treat is just as important as the turkey, stuffing and mashed potatoes—if not more so! If you're searching for a pie recipe to impress your loved ones this holiday,…
Turkey Day Take Two: Recipes for Thanksgiving Leftovers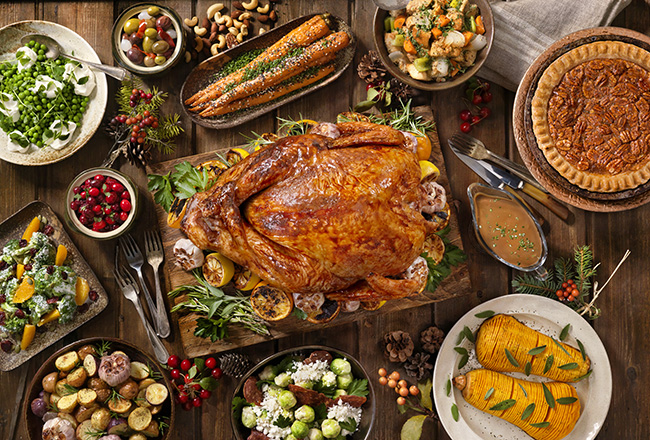 Forget Black Friday doorbusters: the best part of the day after Thanksgiving has always been the leftovers! Turn your Turkey Day dishes into next-day deliciousness with these can't-miss recipes, and make the holiday last a little longer. Leftover Stuffing Waffles The morning after Thanksgiving calls…
Get Inspired By Our Thanksgiving Tablescape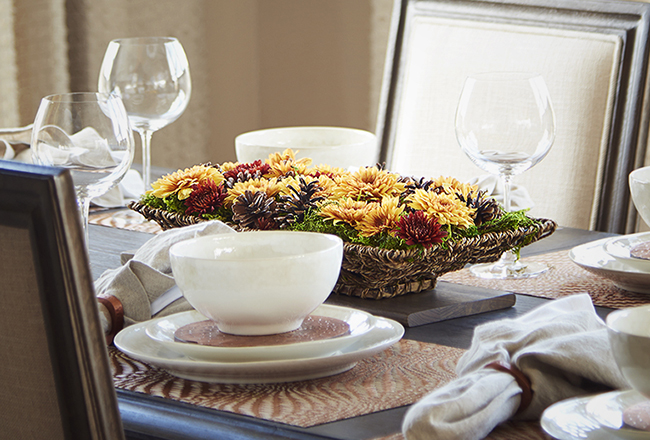 Thanksgiving is right around the corner. Set the stage for a memorable holiday (and that tasty turkey with all the trimmings!) with this natural, autumn-inspired tablescape. Layering is key when dressing up any dinner table. Start with a tablecloth or—in this case, placemats—and work your…
8 Gadgets That Make Thanksgiving Easier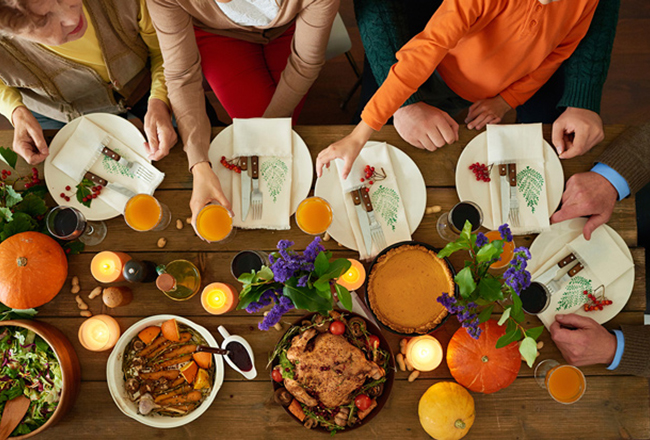 The telephone may be the gadget of choice for those who prefer to make reservations for Thanksgiving dinner. But if you, like many, look forward to hosting family and friends in the comfort of your home, we have identified eight must-have kitchen tools that can…
7 Unexpected Thanksgiving Desserts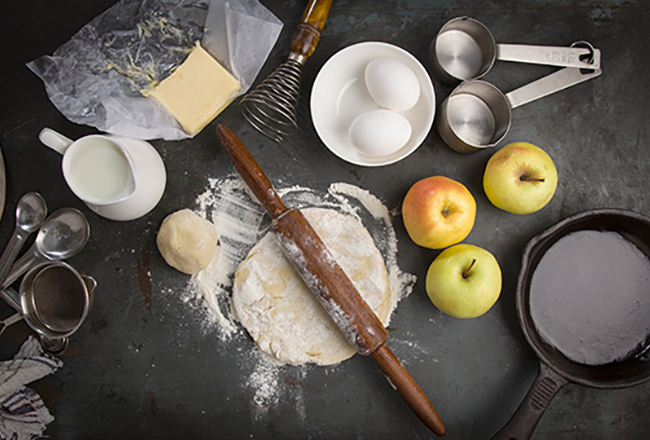 Had your fill of pumpkin pie? Want to impress your guests with an array of non-traditional desserts this Thanksgiving? Here are seven incredible, out-of-the-box Thanksgiving dessert recipes that are sure to tempt their taste buds on Turkey Day! 1. Salted caramel six layer chocolate cake.…
Three Thanksgiving Sides to Try
Thanksgiving wouldn't be complete without turkey, stuffing and buttery mashed potatoes. But what about the other side dishes? If you're hosting Thanksgiving this year and you're feeling adventurous, have someone else bring the standby green been casserole so you can whip up something new! These…
7 Different Ways to Cook a Turkey
Thanksgiving is a time for friends, family, football and arguably the best—and most anticipated—meal of the year. The cranberry sauce, stuffing and sweet potato casserole will definitely whet guests' appetites. But we can probably all agree; on that fourth Thursday of November, it's basically about…
Black Friday Dos & Don'ts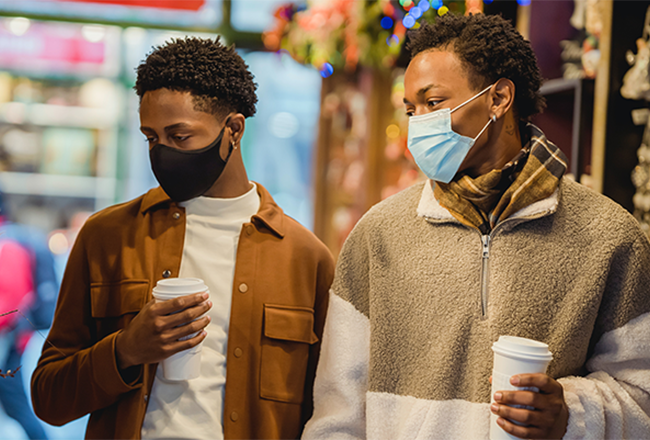 Thanksgiving is approaching and that means Black Friday will be nipping at its coattails, vying for your attention—and your dollars. It's easy to get caught up in the flashy deals—and many of them are worth getting up at 5 a.m. for—but if you're in the market for a new home, please read this article before you hit the holiday shopping circuit.
Holiday Shopping Tips for Homebuyers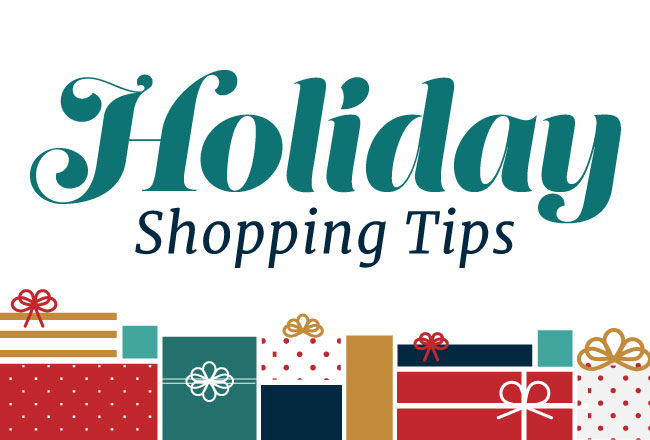 Black Friday and Cyber Monday deals may be calling your name, but if you're in the market for a new home, you'll want to keep two objectives firmly in focus: protecting your credit and spending sensibly. Here are some dos and don'ts to help keep…
You can also check out our Thanksgiving recipe Pinterest board for even more holiday inspiration. No matter how you choose to celebrate, we hope you have a wonderful holiday. Enjoy!