Some house hunters know what they're looking for in their next home and have a good understanding of what they will or won't compromise on in their home search. Others may need a little guidance. Following are some tactics for managing expectations of buyers who have wish lists that are too broad or too narrow to help you find a home that fits the bill.
Case 1: The "I know EXACTLY what I want" homebuyer.
It's great to have a buyer that knows what he or she wants and can clearly communicate those expectations. But, what if the client's expectations are unrealistic—especially in a competitive market? Sometimes, a little careful questioning can reveal there's hidden wiggle room behind that list of must-haves. Check out the scenarios that follow and see if any of them sound familiar.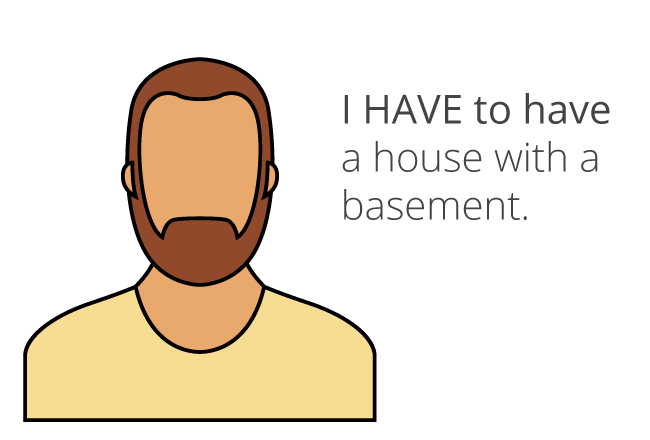 Does he really need a basement, or is he looking for storage space, a rec room, a root cellar, a home gym, a recording studio or a playroom? If that space doesn't have to be a basement, that might open up your options.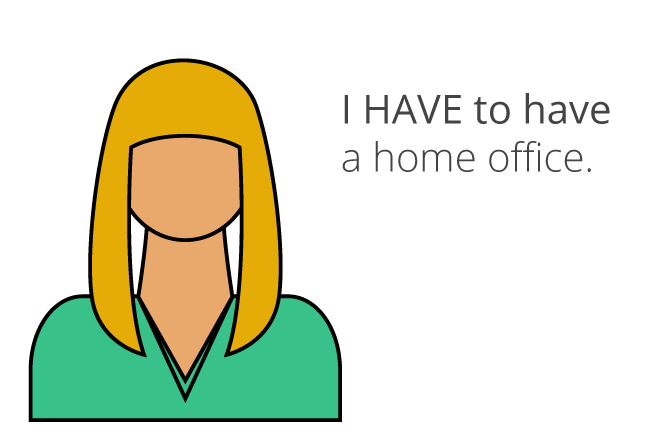 With more people working hybrid or fully remote schedules, built-in office space is in high demand. But it's still not an option you can depend on (unless your client is building new). Try to find out what the buyer is looking for in her home office and see if another type of room—an unneeded formal dining room or extra bedroom, for example—might work instead.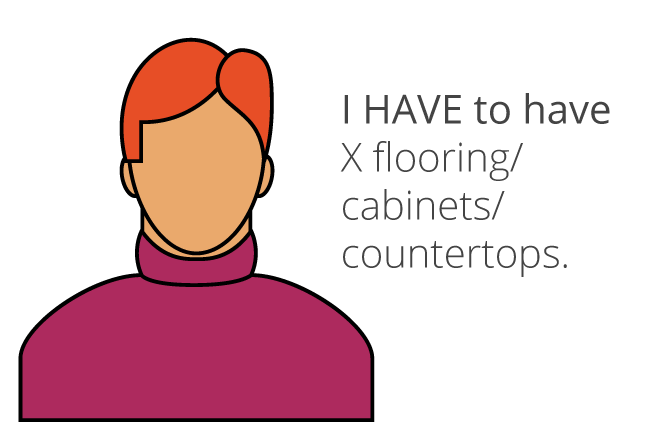 One downside of resale home shopping is the lack of personalization. If your client can't see past someone else's choice of finishes or fixtures (or isn't willing to remodel), you might give serious thought to suggesting new construction.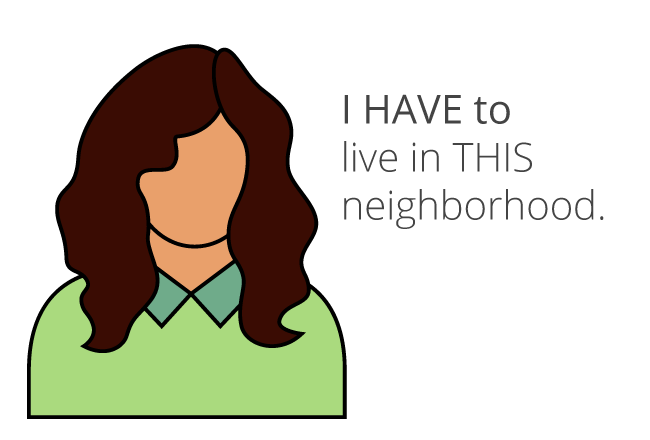 What is it about that neighborhood that appeals to her? The schools? The commute? Proximity to friends or family? Knowing why your buyer is focused on a particular area might help you find alternatives she hasn't considered that still satisfy her requirements.
Case 2: The "I'll know it when I see it" homebuyer.
At the other end of the spectrum, you may have a buyer who can give you a price point and minimum bed/bath count, but not much else in terms of direction, which can make managing expectations difficult. Again, the right questions could help you home in on the most likely listings to please. Here are a few ideas to help you dig a little deeper.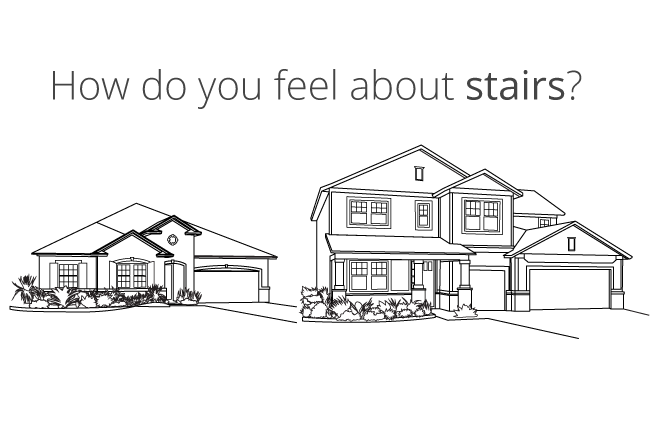 Some buyers may not care whether they live in a ranch or multi-story home. Others—especially those with mobility issues or an interest in aging in place—might have a strong opinion.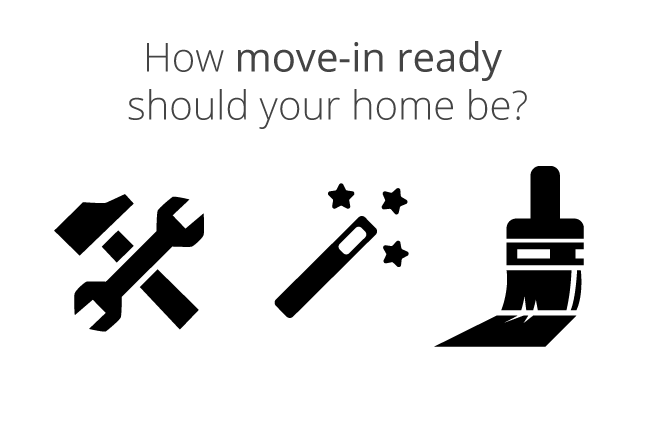 Are your buyers seasoned DIYers, or have they never handled a hammer? Knowing how much they're willing (and able) to renovate a property will help you narrow down the options.
If they say they're looking for a fixer-upper, try to find out why. Are they looking for a good deal? Do they think new construction isn't an option in the neighborhood they want? Are they planning to flip the property? If they're not specifically looking forward to the challenge of a home renovation, they may be glad to see move-in ready listings or new-home floor plans that fit their other criteria—community amenities, school district, proximity to shopping, etc.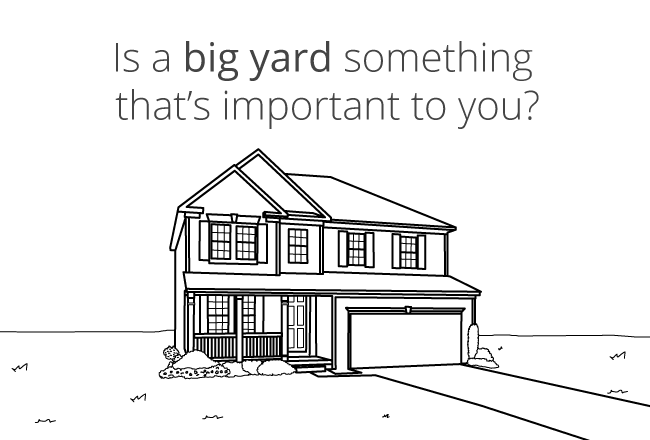 In some areas (especially urban centers), large homesites aren't readily available. When the choice is there, though, it's nice to know whether your client would place a high priority on a larger lawn.
If they think a yard is important, ask how they'd like to use their outdoor living space: whether they're interested in gardening, if they have pets or children who need room to run, etc. You may find that a buyer who thought they'd want a yard could be satisfied with a rooftop terrace, deck, courtyard or other space that's suitable for entertaining guests—or with a neighborhood that has walking trails, playgrounds or dog parks nearby.
If they aren't interested in a yard, this could mean that your clients are open to types of properties you weren't already considering, such as paired homes or townhouses!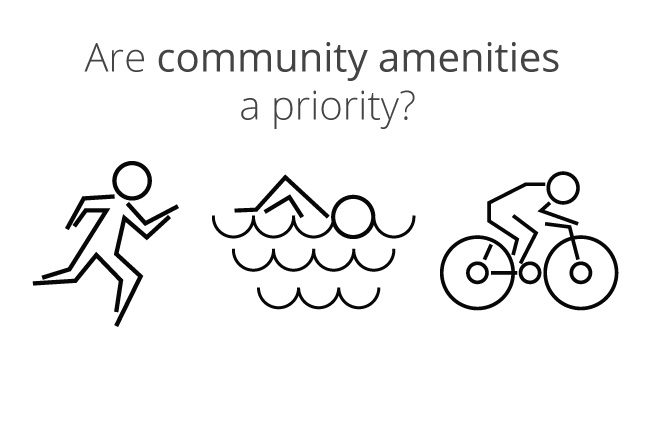 While area amenities aren't always at the top of a client's wish list, they could certainly sweeten a deal! Find out if your clients would use neighborhood facilities like a fitness center, swimming pool, jogging trails, dog parks, playgrounds and more. If that's something they value, you may want to look more toward new communities, especially masterplans.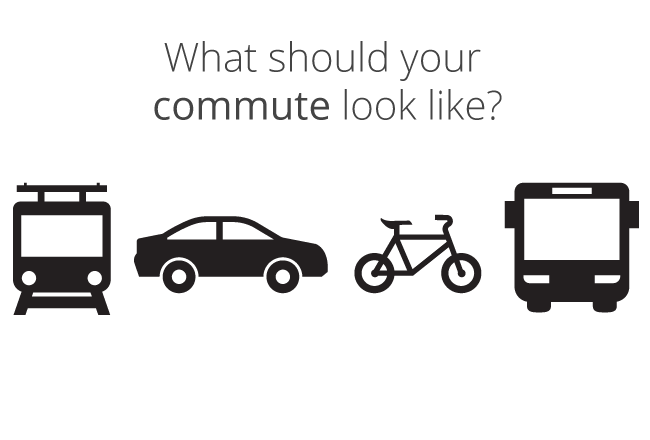 Try to find out the longest commute your client is willing to make, versus the commute they actually expect. It may also help to know whether they prefer public transit options and walkable neighborhood shopping and entertainment.
Note: Be sure to factor in travel times to other places they frequent, such as medical facilities and schools! Once you've got a good handle on your clients' needs and preferences, don't hesitate to contact our New Home Specialists. They know all about the Richmond American communities and floor plans in your area and can email you a list of properties that match your clients' expectations!
Ready to get started?
Speak with a New Home Specialist now to find out which neighborhoods have dog parks, ranch floor plans, RV garages—whatever is on your clients' wish list!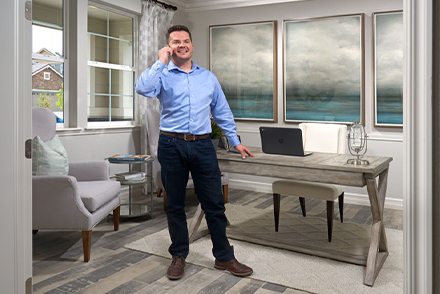 Check out these additional resources to help you help your clients: