You've all been there as agents—walking into a resale home that smells like something died in the walls. Or trying to get a homebuyer to see past outdated finishes to a home's true potential. With a brand-new model home, the first impression factor can definitely set a buyer's mind at ease. But despite the obvious benefits of new home construction, some buyers need time to adjust to the idea that their dream home may take time to build. Here are some talking points for warming your buyers up to realistic new home construction timelines.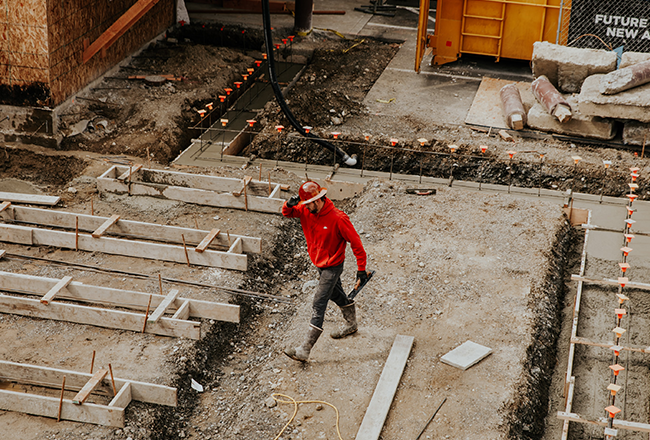 Compare construction timelines to renovation timelines
The chances that buyers will find a resale home that's perfect out of the gate are slim—especially when inventory is low. What does that mean? A renovation budget, locating reliable contractors and perhaps even living in a construction zone while these changes are underway. But who wants to run from the tile store to the carpet store to select each fixture and finish and coordinate colors and deliveries? Clients could hire an interior designer to help, but that just adds to the cost.
With new home construction, homebuyers may have to wait for a home to be built, but we manage the timelines and the workforce. Our Home Gallery™ design consultants help buyers choose from hundreds of options and upgrades—and stay on budget—as a complimentary service. Richmond American and its mortgage, title and insurance affiliates offer a one-stop shop for a move-in ready home tailored to the customer.
Watch this short video for an inside look at our unique design process.
A new home could mean more long-term satisfaction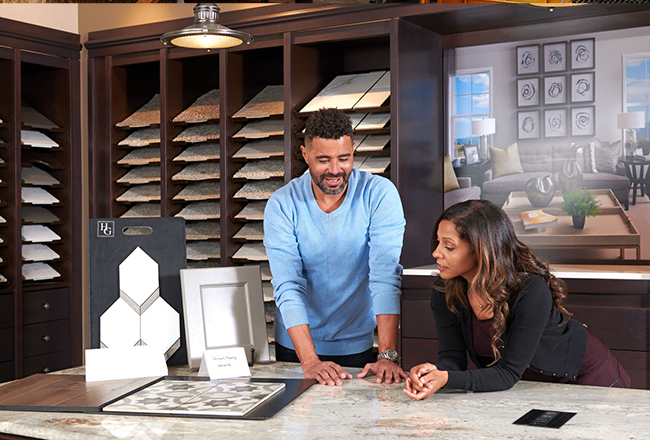 Do you have homebuyers who never seem to be satisfied? Maybe they move every few years in search of the right fit? Or worse, they look at hundreds of homes, but never sign on the dotted line? Uprooting a life every few years can be expensive, and a never-ending search can waste your time. Perhaps it's time to have a chat with these buyers. They could conduct a never-ending resale home search, hoping continually that the next one is "the one," or they could take the time to make a brand-new home "the one" by personalizing it from top to bottom. Yes, there may be a new home construction timeline, but isn't it worth it if your clients are happier in the end?
Not all homebuilders are created equal, so don't assume every builder offers the same ways to personalize living spaces. But at Richmond American, the homesite, the structural options, and everything from plumbing fixtures to flooring to home security, is available to personalize. That kind of satisfaction may even lead to more referrals to you!
More time means more time to plan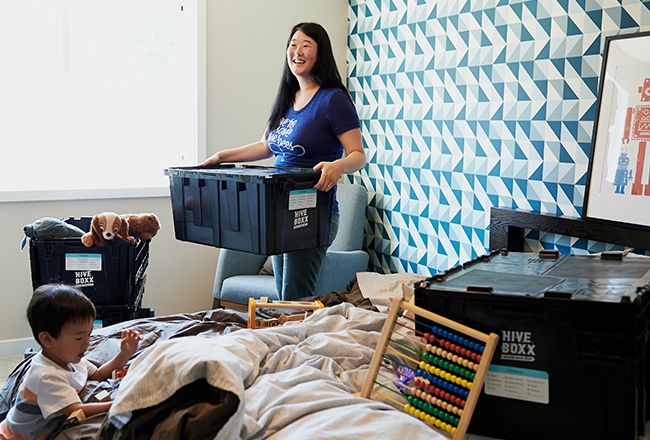 A lot goes into a move besides calling the movers and stuffing boxes with a myriad of belongings. What about the furniture? Will it fit in the new space? Rarely are two floor plans so alike that homebuyers don't have to rework their whole furniture strategy at the new location. Maybe the new dining area will work better with a round table and they'll need to part with a large, rectangular one. Maybe they'll finally have an office space and need to invest in bookcases. How does someone balance those decisions when it's all they can do to find time to get everything from point A to point B?
One answer is a new home construction timeline! It can allow for more time to do all the things that make a move go smoother, such as:
Be sure to speak with a sales associate to assess new home construction timelines in your area and community, as it can vary greatly by region—and even weather! In the end, building a home from the ground up and waiting for it to be built allows buyers to plan where they're headed next and make important decisions. Plus, it affords everyone a manageable timeline to make the whole process go off without a hitch.
Clients not convinced? A quick move-in home may be the answer.* Here's how to find our current inventory.
Secrets to Selling New Homes
You're a great resale agent, but do you know new homes? Discover all you need to know to master the new home niche.