We value our relationships with agents
New to selling new homes? Maybe you've been recommending new construction to clients for years. No matter what your current sales strategy, we're here to help you give clients a smooth and streamlined experience.
Why create an agent account on RichmondAmerican.com?
There are so many advantages of creating an account on our website. Get started today to explore these exciting benefits!
Be the first to know about events and new communities near you
Save communities & floor plans that meet your clients' criteria
Sign up for our free guides and RSVP for events in a single step
Enjoy easy online client registration
View our latest list of quick move-in homes
Quick move-in homes
Loading...
Upcoming events
Discover what's happening in your area in the coming weeks.
Free guides for you and your clients
Navigate new home construction and start your clients on the right foot with our free guides. From information on selling new homes to helpful homebuying worksheets and checklists, these resources can be used to educate buyers at every stage of the buying process.
Blog for agents
We just launched a blog for real estate agents! Follow for tips on selling new homes, insight on the homebuilding process, the latest community information and more.
Education for agents
Benefits to building a niche in new homes
Choosing a niche in new homes can be an attractive option. Many homebuyers out there won't even consider purchasing a home unless it's brand new. Others see a beautiful new model home and never look back. You could capture a segment of the market your peers may be overlooking!
There is usually inventory available for clients who need to move quickly. And for those who prefer to build from the ground up, there are usually lots available, too! Search quick move-in homes >

Model homes are professionally decorated and can be an easier sell for homebuyers who have trouble seeing a home's potential (think seeing past a previous owner's bright orange paint).


Your homebuyers will likely have the flexibility to choose a home that's already under construction or build from the ground up. Selecting fixtures and finishes themselves is often the most exciting part of the homebuilding process and can be a great selling point in itself.


It's often easier to meet your clients' needs. Do you have clients seeking a west-facing lot, a large master bathroom and a quick commute? In new home neighborhoods, it's sometimes easier to find more of the items on today's buyers' wish lists. Older neighborhoods were often constructed for the needs and desires of a different era. Features such as walk-in closets and open floor plans were not necessarily popular features in decades past.


Developing a rapport with builders makes your job that much easier! When you have the inside scoop, your clients will trust you that much more.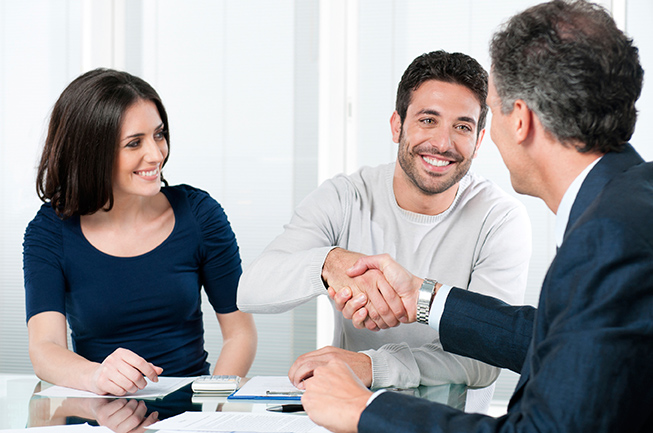 Myths about working with a homebuilder
There are many common false impressions in the marketplace surrounding new homes. Make sure you know the facts!
1
"New" means expensive
This is a misconception among both real estate agents and buyers. The good news is, the opposite is often true. Not only are new home communities usually competitively priced with the homes in existing neighborhoods, but the lack of renovations and repairs may actually make a new home less costly overall.
2
Builders "steal" customers
This is simply not true. Homebuilders understand and appreciate that real estate agents are vital to bringing traffic into their communities and moving properties past the finish line. It's a win-win relationship. When agents are successful, builders are successful too! Create a RichmondAmerican.com account today and start registering your clients.
If you have questions about our commission program, check out our Broker Co-op Policy.
3
Builders would rather work with unrepresented buyers
Not true! Homebuilders know that working with agents can be a long-term relationship. If the customers walk away happy, agents will bring them back again and again. At Richmond American, we host many exciting events for agents and have a VIP email list to keep agents in the know. Our New Home Specialists can also help you with the search. Give them your clients' search criteria and they'll send you a list of homes: 888-500-7060.
4
Real estate agents are uninvolved after contract
Many agents think they will be cut out of the homebuilding process after contract and they won't be able to make sure buyers get prompt and efficient service. False! Builders and real estate agents can work together to keep buyers updated and informed from contract to close. At Richmond American, you'll work directly with a sales associate and can be as involved as you wish!
Benefits of buying new homes
There are so many great reasons to choose "new" that your client may not understand. Be sure to educate your clients on these extraordinary benefits.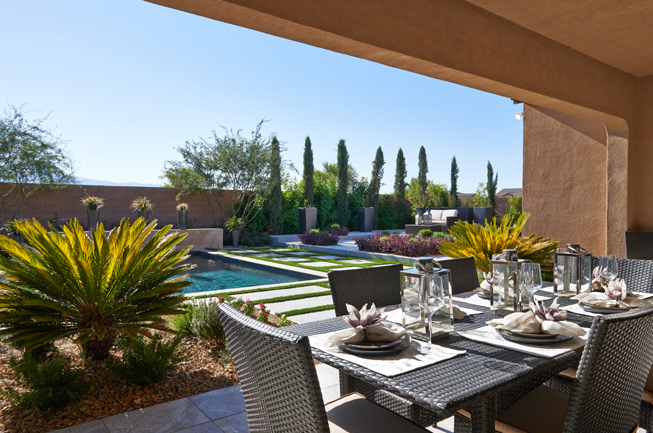 Location, location, location
Neighborhood planning has come a long way over the past few decades. New home communities today are built to provide features that enhance the lifestyle of the residents. Community parks, trails and schools are often within walking distance. Brand new schools also tend to be rated highly in many areas and feature the latest technology. The ability to choose a location within the community can be attractive as well. Do your clients want a south-facing lot near a park? Many of those tough location-based wish list items may be easier to pin down at a new community.
Modern floor plans built for today's lifestyle
If you walk through neighborhoods built in the mid twentieth century, there's one thing you'll probably notice right away: modifications. From additions to pop tops, these changes were made because the floor plans of yesteryear don't match up with today's lifestyle. Homebuyers now seek open floor plans, more informal living areas and master suites with private baths. If your clients want a flexible home that works with the way they live from the start, a new home may be the better choice.
Design decisions
When your clients choose to buy new, they have the power to build their dream home to match their individual tastes and lifestyle. This can be especially great for your clients that walk into an existing home and can't get past aged laminate and dated cabinetry. Buying new allows them to choose their ideal floor plan and personalize it with fixtures and finishes they love. Plus, the cost of upgrades can often be rolled into their mortgage payment, allowing buyers to avoid pricey out-of-pocket renovations down the road.
Practical storage
There's nothing more frustrating than walking into a beautifully updated existing home, only to find that the closets are the size of a postage stamp. Buying new means modernized storage solutions that work with how people live today. Convenient features such as walk-in closets, generous kitchen pantries and cabinets with pull-out shelves are often standard. Many floor plans even offer room and garage extensions and finished basements.
Less maintenance
The cost of maintenance is something many homebuyers overlook, especially if it's their first home purchase. Remind your clients that if they buy new, they likely won't need to upgrade, repair or replace the furnace, water heater, windows or other items with a limited lifespan for years to come. New homes are also built to meet modern building codes, which can set homebuyers' minds at ease.
Energy efficiency
When your clients buy existing homes, they run the risk of getting less effective insulation, drafty windows and used appliances. Newer homes tend to have more energy efficient features, which could save them on energy costs in the long run. See what we're doing to be more energy efficient >
Warranties
While warranties are less common on existing homes, they are very common on new homes. This can be a huge factor for clients who don't necessarily have money set aside for unplanned or emergency home repairs often associated with older resale homes.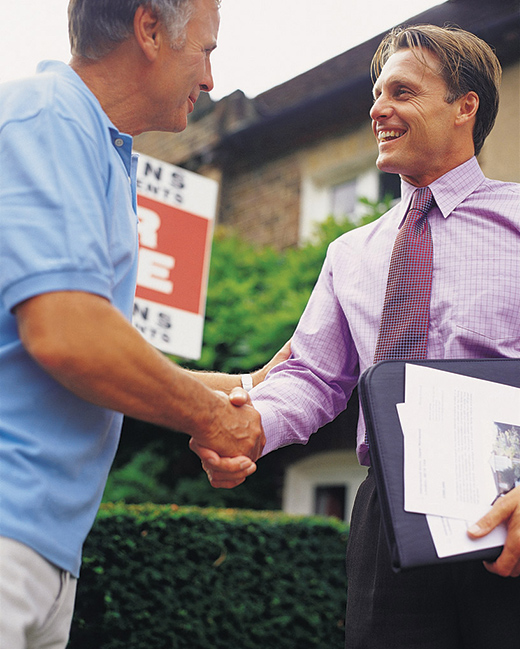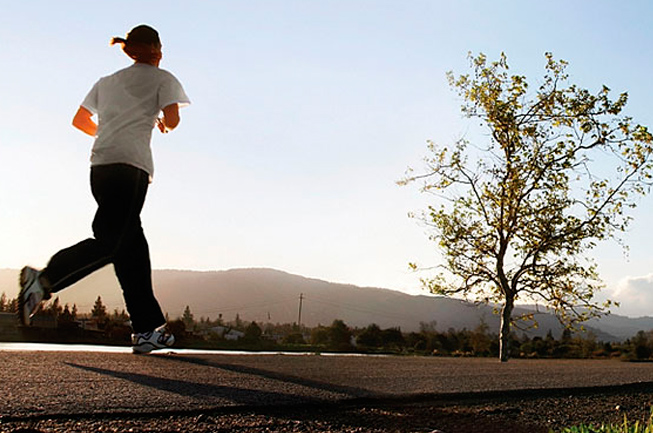 Lower insurance premiums
Because new homes have modern plumbing, wiring and HVAC equipment, insurance companies tend to view them as a lower risk than older homes—a difference buyers could see in their premiums. For more info, contact an insurance specialist from our affiliate, American Home Insurance Agency.
Greater peace of mind
Depending on the stage of construction, new homebuyers can actually see their homes being built from the ground up. What an incredible selling point! It's unlike any other major product purchase. Knowing who is building the home also gives buyers confidence that they're getting a quality product. At Richmond American, our sales associates and construction superintendents keep homebuyers informed every step of the way for even greater peace of mind.
Future moves
Great real estate agents are always advocates for their homebuyers. There's no benefit to selling a home that doesn't meet their client's needs or is in disrepair. With new homes, those worries can fall by the wayside. If your clients choose to buy a new home with great finishes now, it may end up being an easier sell when they're ready to move next time. And if they were happy with their purchase, they may be more likely to choose you as an agent again!
Want more complete agent education for selling new homes? Check out our free Selling New Homes Guide >