When considering a large purchase, familiar names inspire confidence. From flooring to finishes and lighting to paint, we work with recognized vendors to make sure your clients are selecting top-notch items to include in their dream home. Our design team makes an effort to offer the latest and greatest from a variety of reputable companies while also making sure buyers will love the look of their home for many years to come.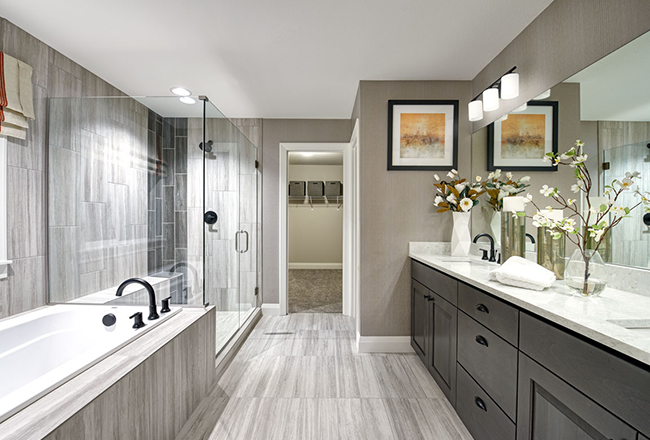 Daltile
Daltile was founded in 1947 and offers stunning products for flooring, backsplash, showers and more. It's helpful for homeowners to bring in images or Pinterest boards of items they like to their Home Gallery™ appointment. With the variety of available options, their dedicated design consultant can often find a very similar product to what they're picturing.
Emser Tile
Our passion for personalization led our designers to offer selections from two different tile vendors. Emser Tile® offers beautiful tile and stone for all surfaces including walls and floors. Tile also makes a statement for fireplaces, backsplashes, bathrooms and outdoors. Your clients will appreciate the variety of colors, patterns and materials available from Emser's offerings they can choose at our Home Gallery™. From wood-look tile flooring to a bright backsplash, this company's products effortlessly elevate any space. We also admire that they've been a family-owned business operating since 1968. Explore some of the tile trends they're showcasing this year.
Arizona Tile
This company was established in 1977 and offers a variety of products, but we focus on their appealing natural stone countertops. Check out this article they wrote for us about How to Clean Natural Stone Kitchen Countertops.
Silestone
Cosentino is a global company that manufactures and distributes innovative surfaces for the world of architecture and design, with a laser focus on innovation, sustainability, and diversification. Silestone is Cosentino's global brand of quartz surfaces, born in 1990, providing countertops your clients will adore. A market leader of over 25 years, Silestone possesses strength, durability, and beauty in a limitless variety of colors, finishes, and textures. Its unmatched technical properties, including stain and scratch resistance, make it the perfect material for high-traffic areas of daily use, like kitchens and bathrooms.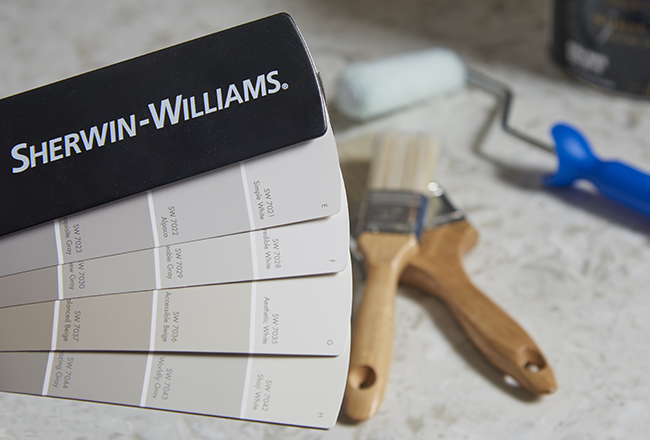 Sherwin-Williams®
A household name in paint, Sherwin-Williams® has been in business since 1866! Your clients will appreciate both their subtler tones and statement shades. Many of our model homes are painted with versatile Agreeable Gray to maximize accessory and furniture options. Clients can try the company's online ColorSnap tools for design inspiration!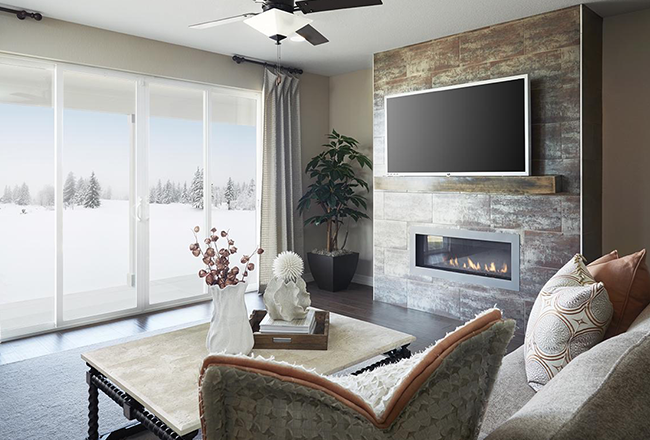 Heat & Glo
For our floor plans that offer a fireplace, the gas fireplace will almost always be from Heat & Glo. A subsidiary of Hearth & Home Technologies®, Heat & Glo's products help make a great room cozier and more inviting. Homeowners can enjoy the heat and comfort of a fireplace without chopping or hauling wood.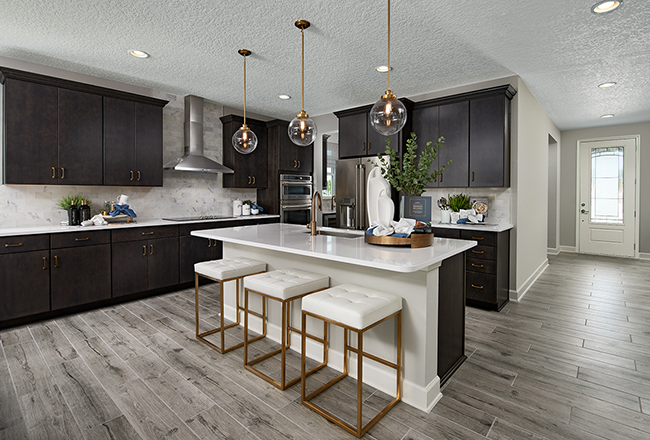 GE® Appliances
We're proud to offer a variety of appliance brands that best fit your lifestyle and needs. Homebuyers can select ovens, cooktops, dishwashers and refrigerators from these appliance brands:
GE – GE Appliances products are designed, built and tested for real life with long-lasting performance so you never miss a beat. Learn more
GE Profile – GE Profile's sleek design and quality engineering give kitchens the most up-to-date look and the best innovative performance. Learn more
Café – With Café, the choices are endless with new finishes and unique hardware options. Café is Distinct by Design. Learn more
Shaw Floors®
In addition to tile, your clients will be able to select from a range of carpet and hardwood flooring options when they build a Richmond American home from the ground up. For these, we're proud to offer selections by Shaw Floors®—a company that has been creating timeless, durable flooring products for more than 50 years.
Mohawk
Having been in the business since 1878, Mohawk sure knows its stuff! Our design showroom offers wood laminate flooring and luxury vinyl plank flooring from this stand-out brand, and our team will be glad to help your homebuyers choose the type of flooring that works best for their lifestyle.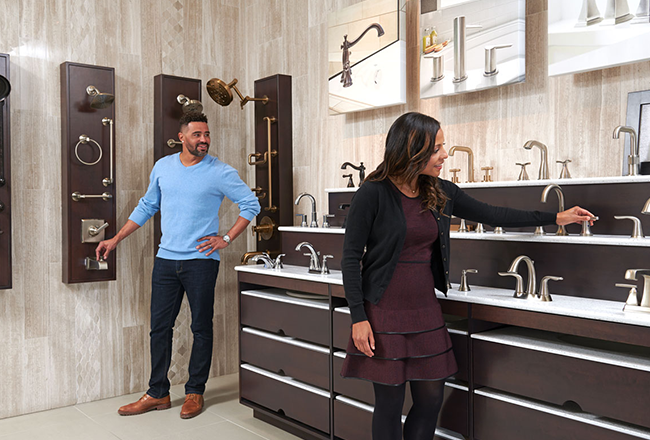 Delta
Faucets are a key component of kitchen and bath design! Delta offers sleek, modern and classic options. According to the company's website, "The Delta brand lives by three tenets: water has the power to transform the way people feel every day, there can be magic in simple solutions and innovations flow from human insight."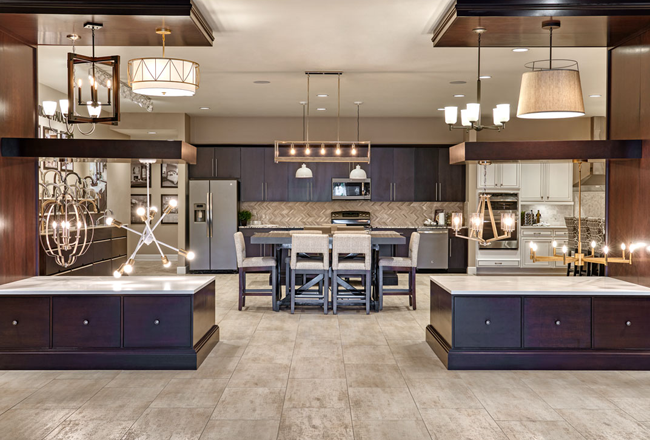 Kichler Lighting
Last but certainly not least, you and your homebuyers will definitely want to learn more about this lighting company that opened their doors in 1938. Kichler boasts statement sconces, chandeliers, pendants and more.
We appreciate when you and your buyers put your trust in us, and our vendors help support our ability to deliver a quality home with fixtures and finishes to suit a wide range of tastes and budgets. If you have questions about the design process, please visit our website or email us.
Secrets to Selling New Homes
You're a great resale agent, but do you know new homes? Discover all you need to know to master the new home niche.